List of condo and home builders for the Montreal area
---
Here's a list of new condo and home builders that list their projects on our site. For each builder, you can also find a list of their current projects listed on our site.
---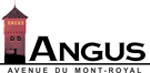 Axxco-Angus Inc
on the front page!
The Groupe Axxco-Angus is proud to present is new project of 383 units of condos and townhouses located in the heart of the Shop Angus district, directly on Mont-Royal East street. Our phase 1 will offer spacious 5 1/2 and 4 1/2 affordable condos with interior parking, A/C unit and a locker included in the price. All people interested are welcomed to visit our sales offices located at 2647 Anne-Hébert (south of Pierre-de-Coubertin street) or to contact Daniel Lavoie or Monique Fortier at 514-376-3319.
Contact:
Sales office
2647 Anne-Hébert
(Au sud de Pierre-De-Coubertin)
514-376-3319
Web site:
http://www.lescourslafontaine.com/
Projects (1) :
•
Angus Ave. du Mont-Royal
---
Groupe Maltais
on the front page!
Groupe Maltais received its "Diamond" certification from the APCHQ in 2009. It is the highest certification attainable by an APCHQ builder for consistency in high quality construction. As a testimony to the quality of construction and service valued by Groupe Maltais, half of its team, lead by Jean-Pierre Maltais, president of the Group, resides in the company's constructions.
Contact:
Sales office
2201 Thimens (corner of Alexis-Nihon)
St-Laurent H4R 0E6
Tél. 514-335-3369
Fax. 514-335-7690
Email :
info@groupemaltais.com
Web site:
http://www.groupemaltais.com/
Projects (0) :
---

Rachel Julien
on the front page!
Build condos designed for urban living and for Montrealers passionate about contemporary architecture and developments of quality. That is the challenge which Rachel Julien, company founded in 1993 by Denis Robitaille, takes on brilliantly through each project.
Keywords: Condos for sale, Condos in Montreal, Condo projects in Montreal, Condos for sale in Montreal.
Contact:
T 514 849 9988
F 514 849 9792
3325, rue Hochelaga
Montréal Qc H1W 1H2
info@racheljulien.com
Web site:
http://www.racheljulien.com
Projects (0) :
---
DevMcGill
For nearly 15 years, real estate developer DevMcGill has been reinventing living spaces. The company has mastered the art of creating cutting edge, contemporary or classic condominiums, as attested by such acclaimed achievements as Le Couvent Outremont on the slopes of Mount Royal, Le Caverhill, The 777 and Orléans in Old Montreal, the energy efficient condos of Square Benny in NDG and M9, the multi-phase project in the Cité Multimédia.
Contact:
407, McGill, suite 810
Montréal QC H2Y 2G3
Tel.: 514.288.4737
Fax: 514.288.3276
info@devmcgill.com
Web site:
http://www.devmcgill.com/
Projects (0) :
---

Devmont
Since its founding in 1999, Devmont Inc. has ranked among the best builders in Montreal and has established an excellent reputation.
At Devmont, we believe in the importance of offering high quality, affordable products to our customers. That is why our residential buildings and condominiums are all constructed with distinctive architectural designs, meticulous finishing and exceptional quality standards.
At Devmont, we are aware that, above all, people want peace of mind when purchasing their property. They want a property built above industry standards to provide satisfaction throughout the years and to allow them to maximize the most important investment of their lives.
Contact:
Devmont - administration
4700, de la Savanne, bur. 222
Montreal (Quebec)
H4P 1T7
E-mail : info@devmont.net
Administration : (514) 525-2929
Fax : (514) 525-5858
Web site:
http://www.devmont.net/
Projects (0) :
---
Groupe Rossi
Constructions Rossi & Fils is a family based company witch was founded in 1982 by Mr. Armando Rossi. Today he is working side by side with his 3 sons. Driven with ambition, they wanted to address a variety of market demands. They now have more than 20 years of experience in constructing industry, commercial and residential buildings.
For many years Constructions Rossi & Fils has been a trusted company. They are recognized and a member of the ACQ (gold) and RBQ.
Their main objective is extreme customer satisfaction. They take much pride in their work and for these reasons Constructions Rossi & Fils has evolved in account of their reputation and dependability.
Contact:
9775 Waverly
Montreal, Quebec, H3L 2V7
Phone: 514-387-7669
Fax: 514-387-9585
Web site:
http://www.grouperossi.ca/
Projects (0) :
---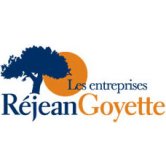 Les Entreprises Réjean Goyette
Contact:
Web site:
http://www.rejeangoyette.com/
Projects (1) :
•
Les entreprises Réjean Goyette
---
Prével urbain
Prével is a leading developer of residential urban infill projects, renowned for the outstanding quality and distinctive character of its products and its high level of customer satisfaction. Prével's goal is to design integrated living environments that blend elegantly into their natural surroundings. Architecture, interior design, space and lifestyle are the key features of the innovative homes and condominiums created by Prével.
Contact:
1020 William St., Montreal, QC, H3C0M2
T 514.281.9696 #13
F 514.281.9945
Email:
info@prevel.ca
Web site:
http://www.prevel.ca/
Projects (1) :
•
Les Bassins du Havre
---
ProStyle Construction
Prostyle Construction's mission is to build innovative projects in the metropolitan area on sites unique and welcoming. Our projects meet the current lifestyles of people. Our goal is to provide quality housing and unparallel customer and professional service . Our experience accumulated over 30 years in the field of residential housing will reassure you to purchase your condo or town house from us.
Contact:
1306 Notre-Dame,
Repentigny, Qc J5Y 3X1
Phone: 450-657-9118
EMail:
info@prostyleconstruction.com
Web site:
http://www.prostyleconstruction.com/
Projects (0) :
---